I love reading blog posts regarding things people are currently loving/doing/etc. It's just random things about what's going on currently in the writer's life. Okay here we go!
LOVING // These UP houses! They were VERY popular at the last shop opening. They are such a fun colorful decor piece you can add anywhere to add some magic! 
READING // I'm always reading throughout the Bible and I've been loving any reading material from Joyce Meyer. I love her writing style and she always has pratical biblical advice that is easy to understand. I've read several of her books and my favorite is Healing the Soul of a Woman. If you have ever had any emotional  wounds I highly recommend this book. It's an easy read and guides you through the healing process. 
WATCHING // I LOVE the food network. It's weird because I seriousy HATE cooking. I would be completly fine with eating cereal for dinner every single night. However, I have 2 kiddos and that probably wouldn't be the best so cooking it is. Right now I'm watching Resturant Impossibe as I write this. That show is so good!
DOING // Working. Always working haha! I promise I'm not complaining at all. I seriously have the best job ever. I remember working in the medical field and doing my Etsy shop in the evenings and dreaming of the day I could do this full time. I am truly doing my dream job in my dream studio!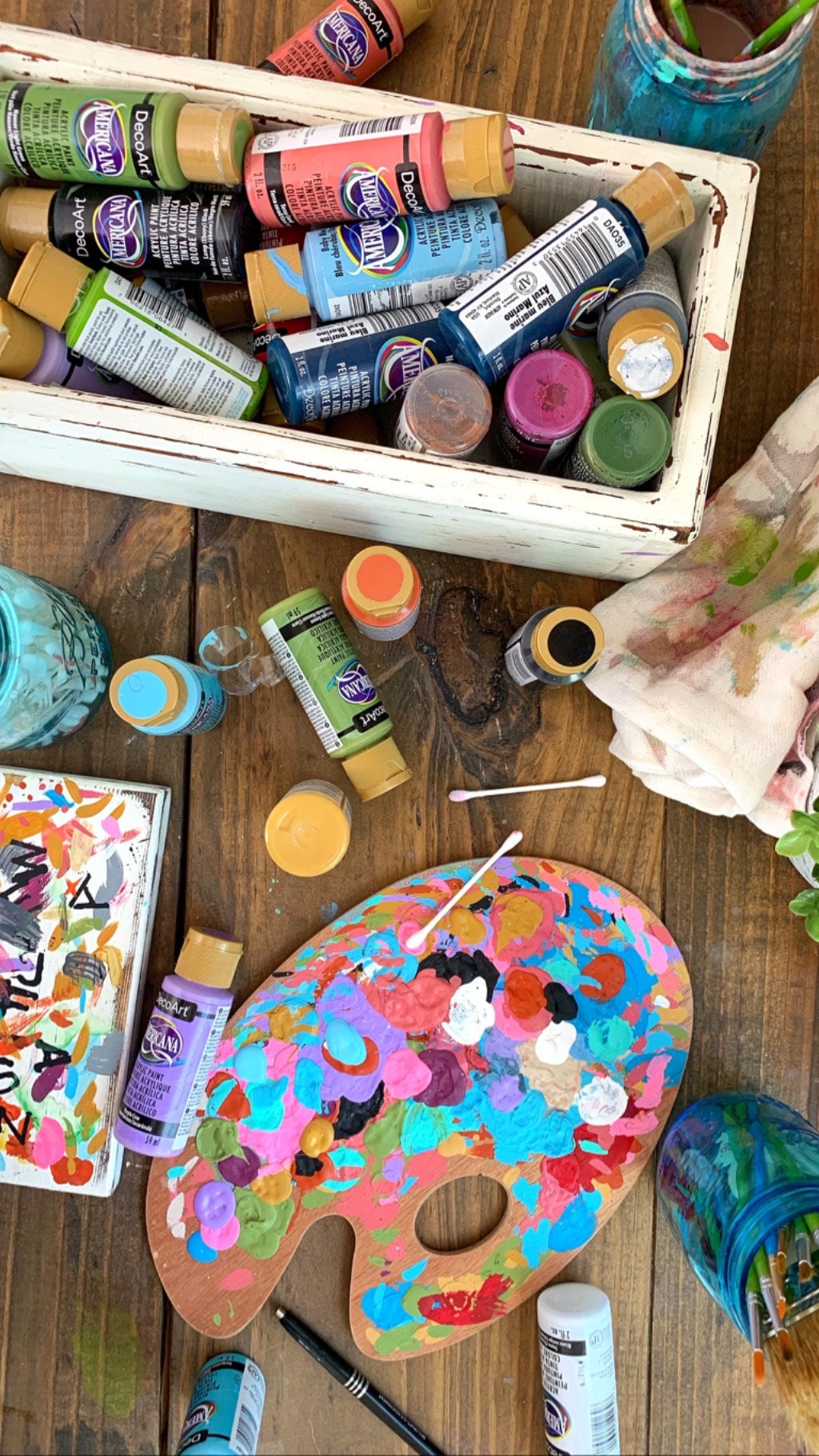 LOOKING FORWARD TO // I cannot wait for Fall and Winter. I live in Texas and it is so HOT here. I do not like the heat at all. I love the cold, sweaters, boots, scarves and hot drinks just to name a few. I love Christmas and stormy dark weather. Fall and Winter are my favorite seasons. I cant wait! 
PLANNING // Making a list of all the projects I plan on doing over the next 6 months. We plan on building a deck and new work bench for the studio, building a farmhouse kitchen table, and building a large entertainment center. Lots of DIY jobs going on here always. 
DREAMING OF // Our next Disneyland trip! It's getting closer and closer! I haven't been in 4 years and I'm dying to go. The shopping, the food, and the rides! I'm dreaming of it all the time. Now that I live in Texas instead of California, it's more difficult to go to the parks frequently. Not only is it very far away but we all know it's super expensive. We used to have to plan a trip at least 2 years in advance to give us enough time to save for it. Thankfully, my husband graduated college last year and is working as a elementary teacher now and my business has been getting SUPER busy over the last 2 years. Both are such a blessing and I'm so thankful for our jobs!
DRINKING // Iced coffee. Always and forever. I love coffee and iced coffee is my go to drink. I love cold brew with a little bit of vanilla creamer, some Splenda and a dash of cinnamon. It's the best ever!